Minifantasy - Creatures
Minifantasy - Creatures. August Free Update Available! (Blue Mother Slime And Blue Slime)
---
Hi guys!
I hope you are enjoying the summer despite the weird times we are going through.
Here you have August free update! This time I have added slime variations for both, regular slime and mother slime. They are not just recoloured models but also slightly different in shape. I think it is interesting to have different types of slimes to use in your games (and a blue slime option was requested a bunch of times) so here it is :)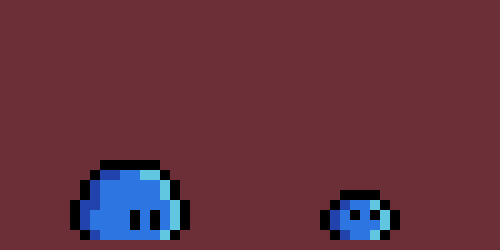 I hope you guys enjoy it. And remember you can contact me to let me know your feedback or what would you like to see in the next update (I can't promise you it will be the next one, but the changes are high!). You can reach me easily in twitter.

Do you like Minifantasy? You can support this project in Patreon! Get links to download new releases every month, choose next asset pack theme, gain access to exclusive content vault and more!
Files
Minifantasy_Creatures v0.9.rar
216 kB
Aug 29, 2020
Minifantasy_Creatures v0.9.zip
262 kB
Aug 29, 2020
v0.9 MinifantasyCreaturesAugustUpdate(blue slime and blue mother slime).rar
7 kB
Aug 29, 2020
v0.9 MinifantasyCreaturesAugustUpdate(blue slime and blue mother slime).zip
9 kB
Aug 29, 2020
Get Minifantasy - Creatures