Minifantasy - Creatures
Minifantasy - Creatures. July Free Update Available! (Cyclop And Amazon)
---
Hi guys!
July update is here! Two new creatures have been added: The ancient greek inspired pair, Cyclop and Amazon. Both models include seven different animations (idle, walk, jump, attack, charged attack -only amazon-, damaged and die).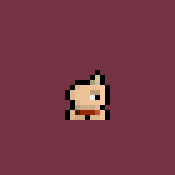 I hope you like it! Remember this asset pack will receive new content every month!
Do you like Minifantasy? You can support this project in Patreon! Get links to download new releases every month, choose next asset pack theme, gain access to exclusive content vault and more!
Files
.Minifantasy_Creatures v0.8.rar
212 kB
Jul 29, 2020
.Minifantasy_Creatures v0.8.zip
257 kB
Jul 29, 2020
v 0.8 MinifantasyCreaturesJulyUpdate(cyclop and amazon).rar
18 kB
Jul 29, 2020
v 0.8 MinifantasyCreaturesJulyUpdate(cyclop and amazon).zip
21 kB
Jul 29, 2020
Get Minifantasy - Creatures