Minifantasy - Dungeon
Minifantasy just turned 2 years old! (freebies inside ^^)
---
Hi Everyone!
During these 24 months, the biggest 8x8 asset collection out there has expanded constantly amassing a total of 27 asset packs in Itch. Minifantasy has also grown a very healthy and active Patreon community, where 90 Minifantasy exclusive add-ons have been published (and counting!).
I'm delighted to announce that, for the next couple of weeks, we will be celebrating the 2nd Anniversary of Minifantasy!

A special 50% OFF sale for individual asset packs is currently on!

Or get all the asset packs in the collection in a bundle with a 72% discount!
On top of that, for this year's anniversary, we have partnered up with Tales Of Yore, an awesome mmorpg indie game made with Minifantasy assets.

Only during the duration of the anniversary celebrations, Tales Of Yore offers everyone...
...MORE DUNGEONS!
Three Minifantasy dungeon tilesets that have been made exclusively for the game, are now available for everyone. Grab this asset pack before it gets lost forever in the depths of the dungeon!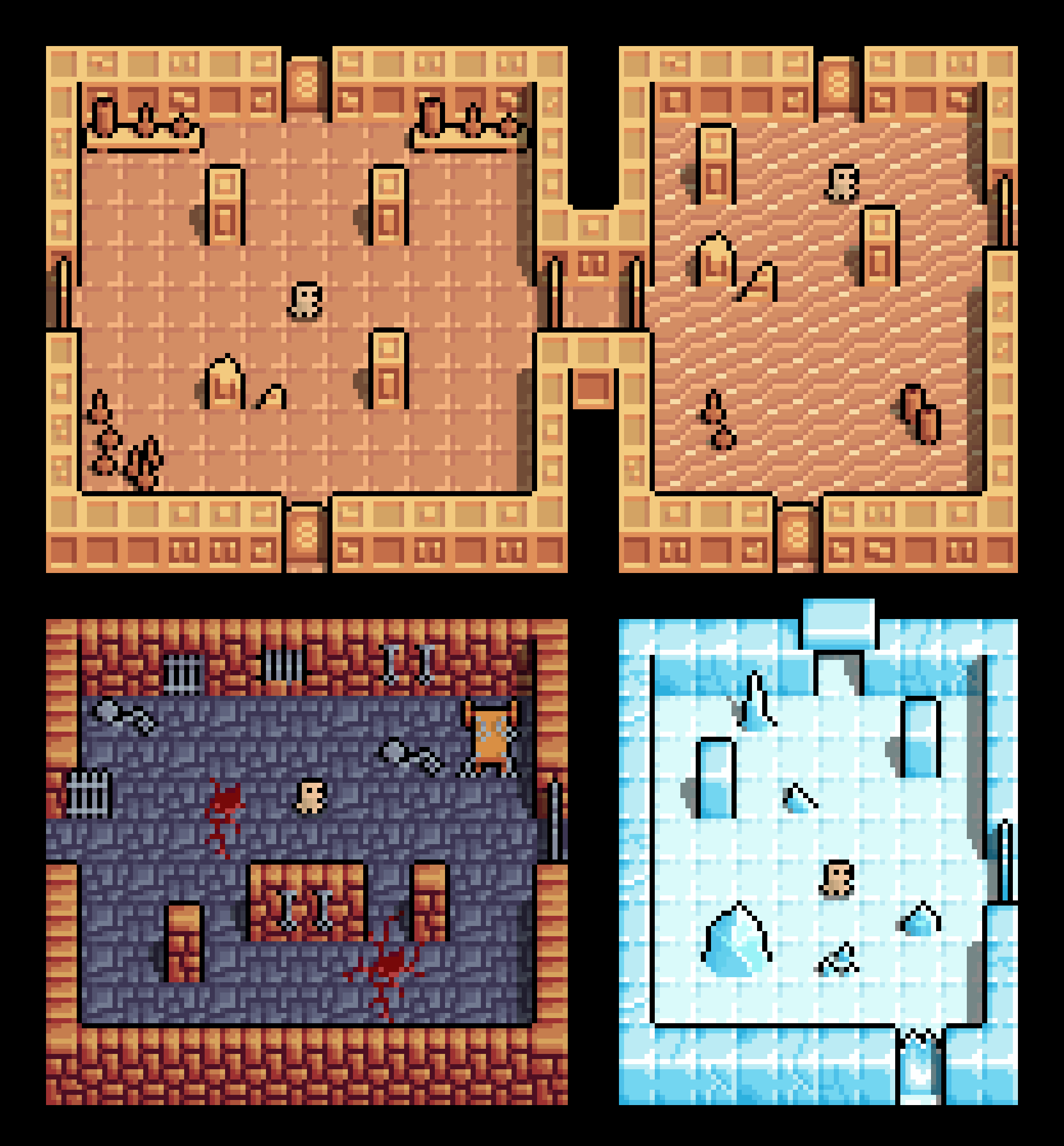 Tales Of Yore is an excellent living example of what you can achieve using Minifantasy assets.
Why you don't jump in and explore the possibilities the collection offers by yourself?
Tales Of Yore is a 100% free to play game. You can download it on Steam or play it directly in your browser.
Get Minifantasy - Dungeon