Minifantasy - Dungeon
A look at last February's Minifantasy
---
Hi Everyone!

This post is a little recap of what has happened in Minifantasy during the last month.
Main Minifantasy Asset Pack Release
Minifantasy - Ships And Docks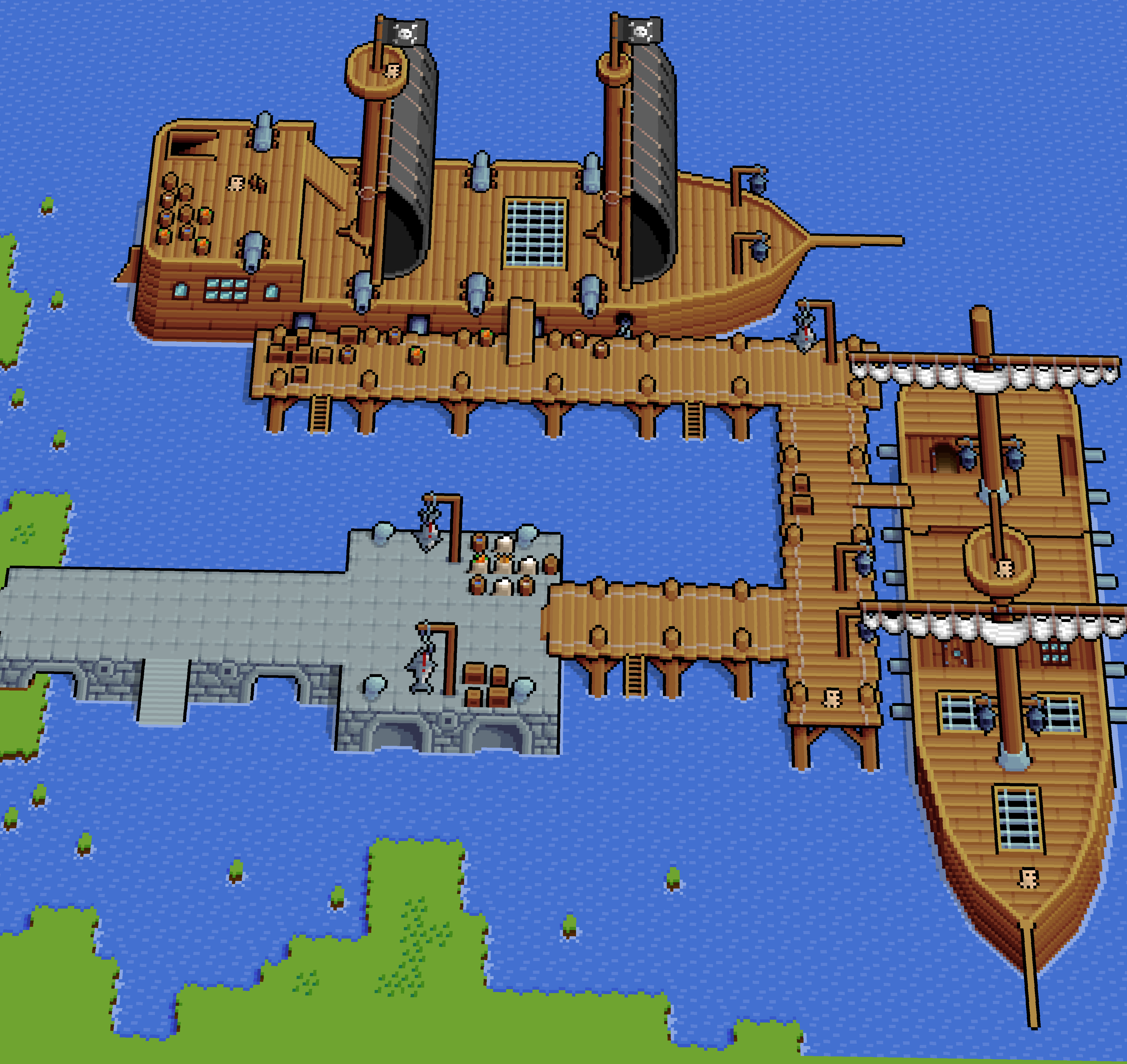 In February I introduced to the Minifantasy collection a complete tileset for creating sail ships, Minifantasy -Ships And Docks! Besides 2 premade layered ships ready to use, this asset pack includes all you need to make ships (including interiors) and docks, plus a wide range of props.
The tileset for the ship's hulk is organised into 30 modules, allowing you to put together boats of different sizes and shapes quickly. The same goes for mast and sails, the pre-assembled option will help you to finish the base structure of the ship in just a few minutes. After that, you will just need to add some props (don't forget some cannons!) and you will be ready to depart towards the unknown ;)
At a personal level, I'm very satisfied with the result of this tileset. The variety of ships and docks you can make with the pack is very wide, and in my opinion, they are extremely detailed for an 8x8 resolution :P
February Patreon Exclusive Content
On top of the regular monthly Minifantasy asset pack published on Itch, I always make extra and exclusive content chosen by the Minifantasy Patreon community. Anyone joining Patreon on any tier level gets instant access to the entire exclusives archive!
Here you have a list of all the last month's extras already available in the archive:
New Creature:
Giant. An extremely big humanoid with incredible strength. They live usually alone in isolated mountains far away from cities or towns, unless they are hungry...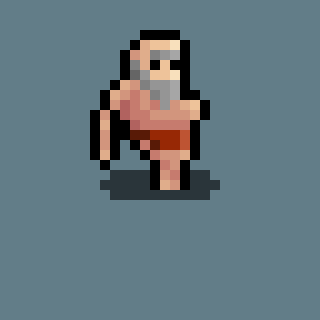 New Pack Features:
Dungeon Entrances. A variety of entrances that are usable on fields, and also in the dungeon to go to deeper levels.
Fountains. Animated fountains to decorate your towns.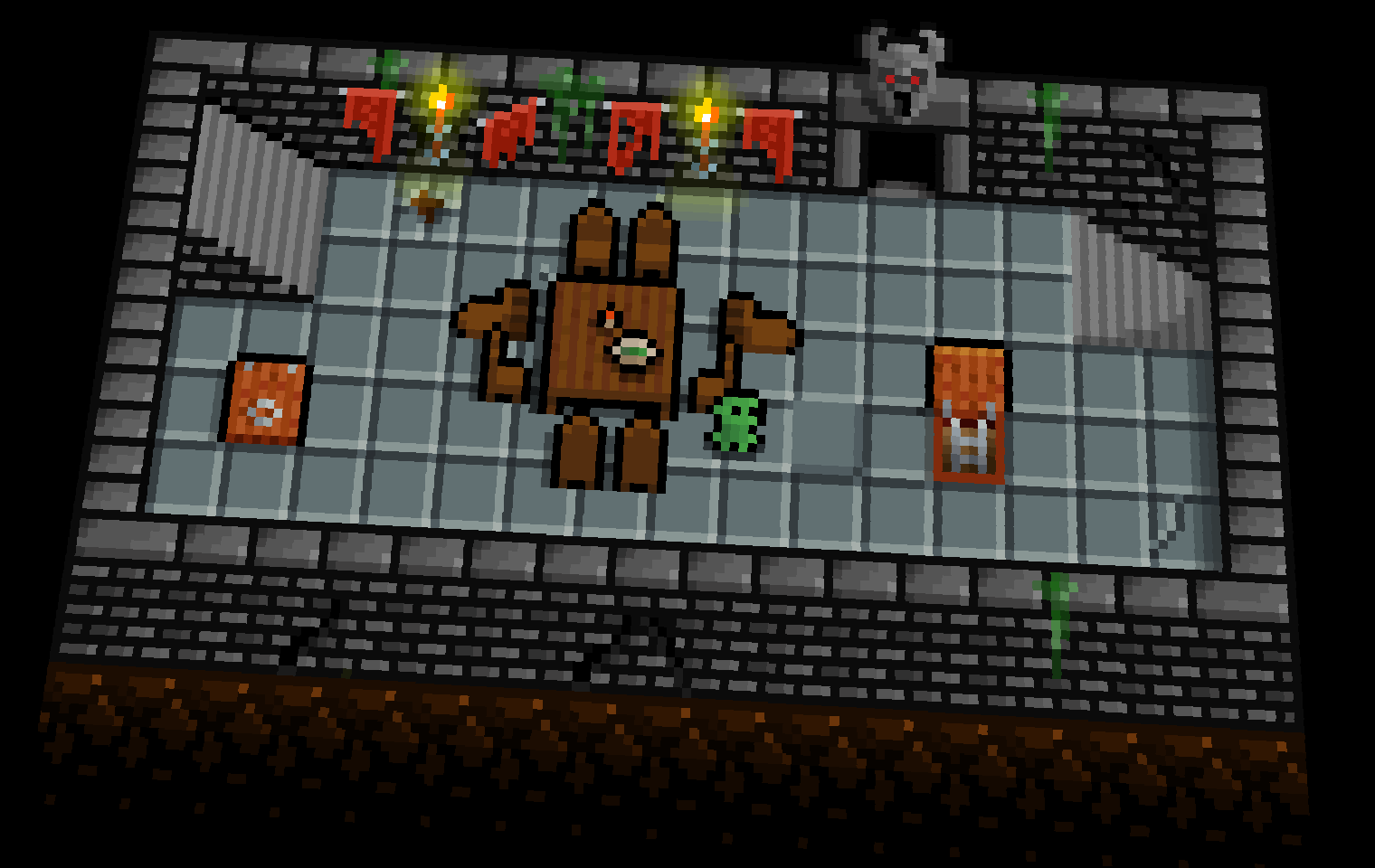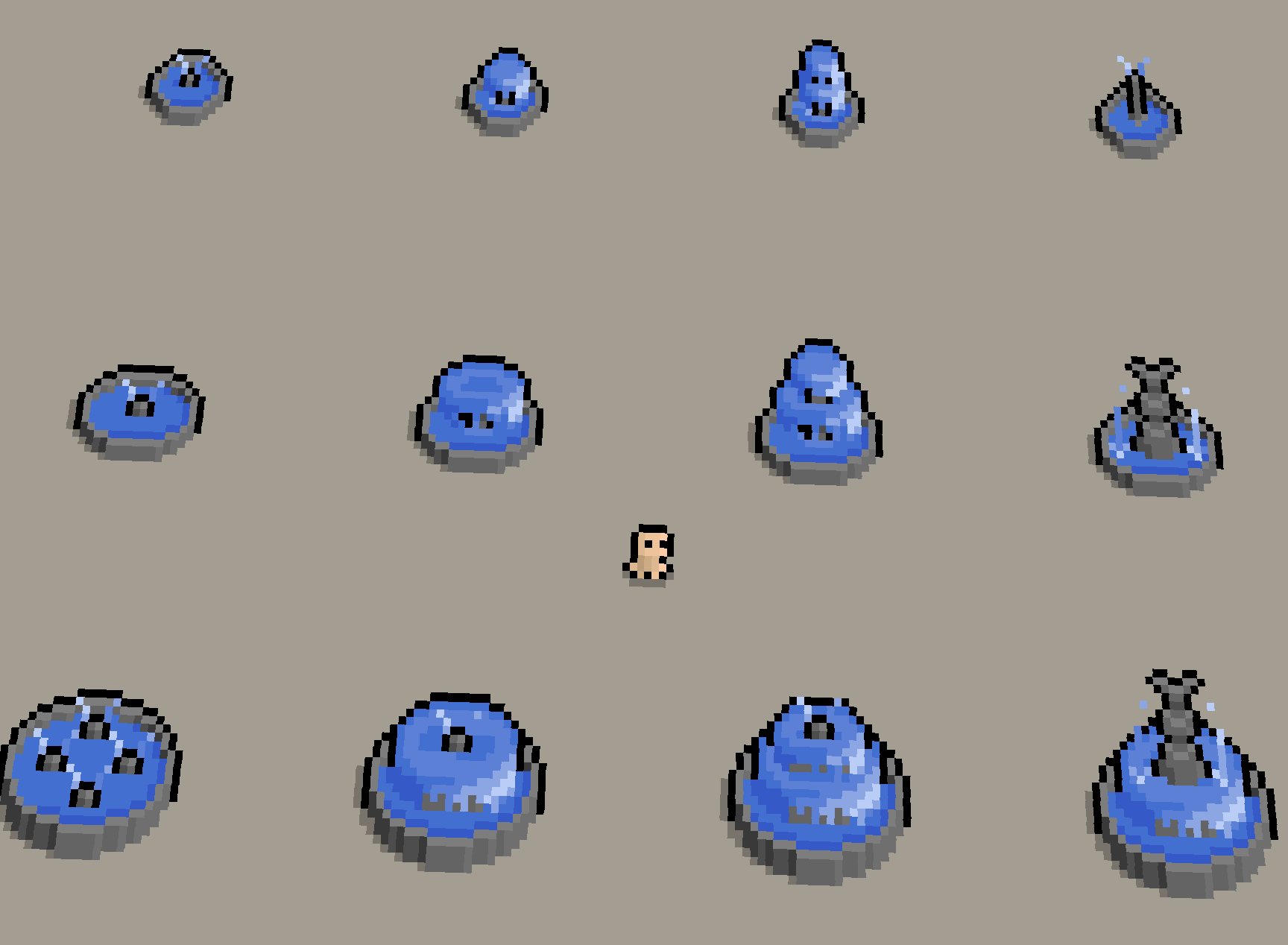 New Icons:
Lockpick animated icons. For lockpicking and breaking locks
Status effect icons. Status icons for usual effects like bleeding, poisoned, rooted, petrified, etc.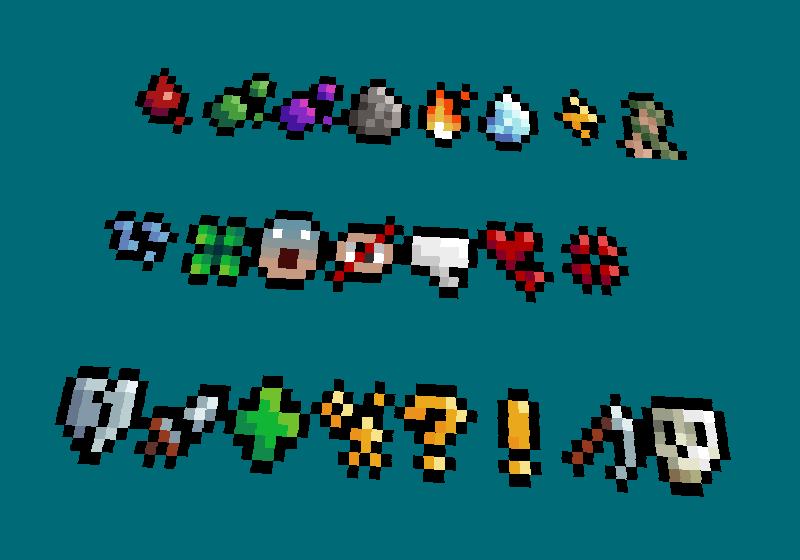 Monthly Poll Results
Minifatasy Patreon Community always suggests and votes the upcoming Main Minifantasy asset pack.
'Minifantasy - True Heroes II' will be the next asset pack in the collection.
We will include 3 new archetypal heroes in this new Hero pack: the paladin, the cleric, and the bard. They will have all the usual base animations plus exclusive hero animations for their unique abilities.
The community also suggest and votes the exclusive content for Patreon. Some of the exclusive assets I will be making this month are a Goblin King creature, a forest hut tileset or more fishing gear icons, to mention some.
Feel free to check the sprite priority lists to see what is in the making. https://docs.google.com/spreadsheets/d/1yAknzhgndmByrLbhjLVUgnI6hGT_5K5wCHRzen6gCaM/edit
It was all from February, the new March content is already cooking; stay tuned for more super low-res goodness :)
- - - - -
Do you like Minifantasy asset packs? Support me on Patreon!

From just $3/month, you get:
A new Minifantasy asset pack on Itch every month
Patreon exclusive monthly Content (new creatures, extra features and icons)
Instant access to the Minifantasy exclusive archive containing all those juicy Minifantasy extras!
Voting rights to decide the theme of the next Minifantasy pack.
Access to our amazing and super talented Dev Community in Discord
50% OFF coupons for any previously released pack
If you want to influence Minifantasy direction, higher tiers also get:
Voting rights to decide the Patreon exclusive sprites.
Rights to Suggest Minifantasy pack themes. These suggestions go to the monthly poll.
Rights to suggest Patreon exclusive sprites (new creatures, extra features and icons). These suggestions go to the monthly poll.

Get Minifantasy - Dungeon