Minifantasy - Dungeon
A look at last January's Minifantasy
---
Hi Everyone!
This post is a little recap of what has been happening in Minifantasy during the last month.
100 Friends :)
During January we reached the 100 Patrons goal. It might not look very big milestone (especially compared to some of the very successful Patreon projects), but this, for me, means the world.
Less than 2 years ago I started this Minifantasy adventure from scratch. At that time, I didn't have any previously built community or social media presence, and I didn't have published any asset pack on itch yet. Now Minifantasy is my fulltime job.
This wouldn't be possible without all your support. I will be forever grateful to every person that has contributed to making Minifantasy what it's today.
As I promised, this goal come with a reward. I'm working on the creation of a Minifantasy website to serve as a hub between all the sites where Minifantasy has a presence. But more importantly, it'll have an interactive index to help everyone to find any assets in the collection easily.
I will ask you a little bit more patience before it's done and ready to go live.
Lunar New Year Event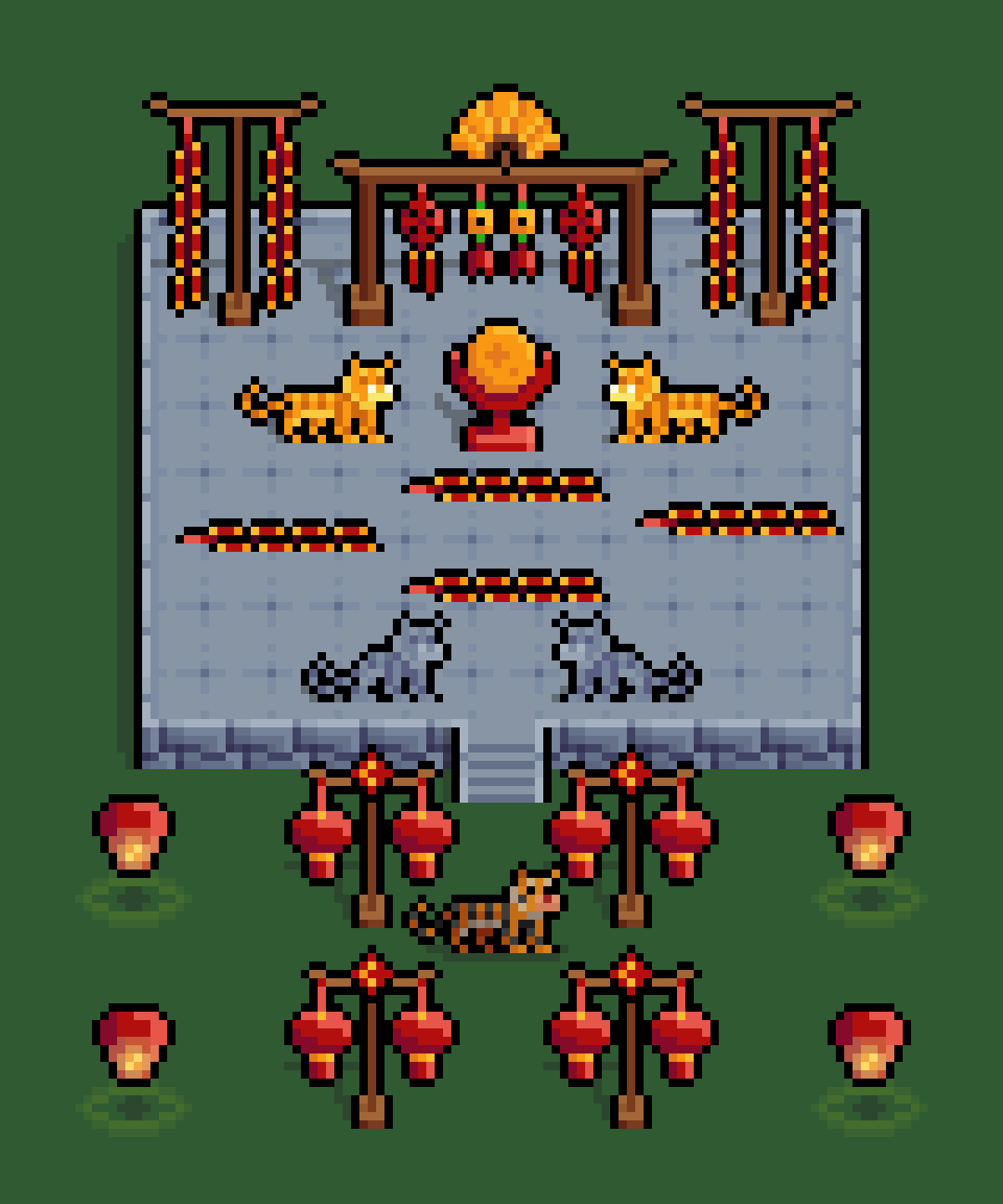 I couldn't resist and once again I ended up making a time limit season mini pack for the last Itch sale. This time the theme was the Lunar New year: firecrackers, south-east Asian inspired props and tigers. I always enjoy making these small packs :)

This is not available anymore on Itch, but you can always find it in our Patreon archive ;)
Main Minifantasy Asset Pack Release
Minifantasy - Mounts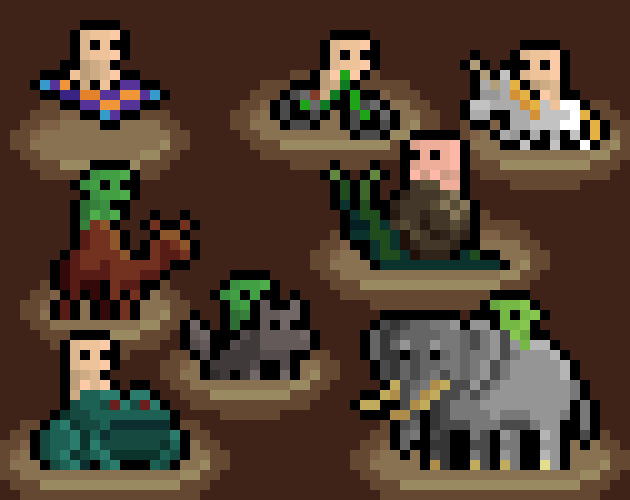 Minifantasy - Mounts is already published! This has been a challenging asset pack to make. It wasn't about the difficulty, but the number of layers involved instead.
Each one of the six humanoid characters has an independent layer for every compatible mount, and for every animation of that mount. I wanted the rider and the mount to blend smoothly, so many of the rider animations are made exclusively to fit each mount movement, the head bumping timings and other details have been carefully made to make the composition nice and cool.
On top of the rider layers for 18 already existing animals in the Minifantasy collection, I have also added 2 more mounts and 3 vehicles. The vehicles have been especially fun to make!

January Patreon Exclusive Content
On top of the regular monthly Minifantasy asset pack published on Itch, I always make extra and exclusive content chosen by the Minifantasy Patreon community. Anyone joining Patreon on any tier level gets instant access to the entire exclusives archive!
Here you have a list of all the January extras already available in the archive:
New Creatures:
The Krake. An impressive monstrous sea creature. The biggest monster in the collection so far!
Angel Of Death. The soul reaper is here. Would you be brave enough to face your destiny?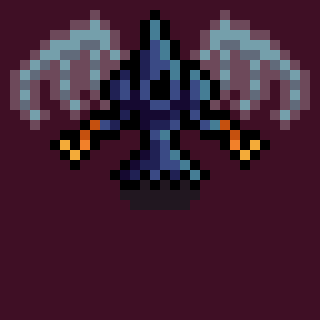 New Pack Features:
Shop Interior. Expanded interior for Shops
Coffins. A classic prop for all your crypt, dungeon or graveyard decoration needs.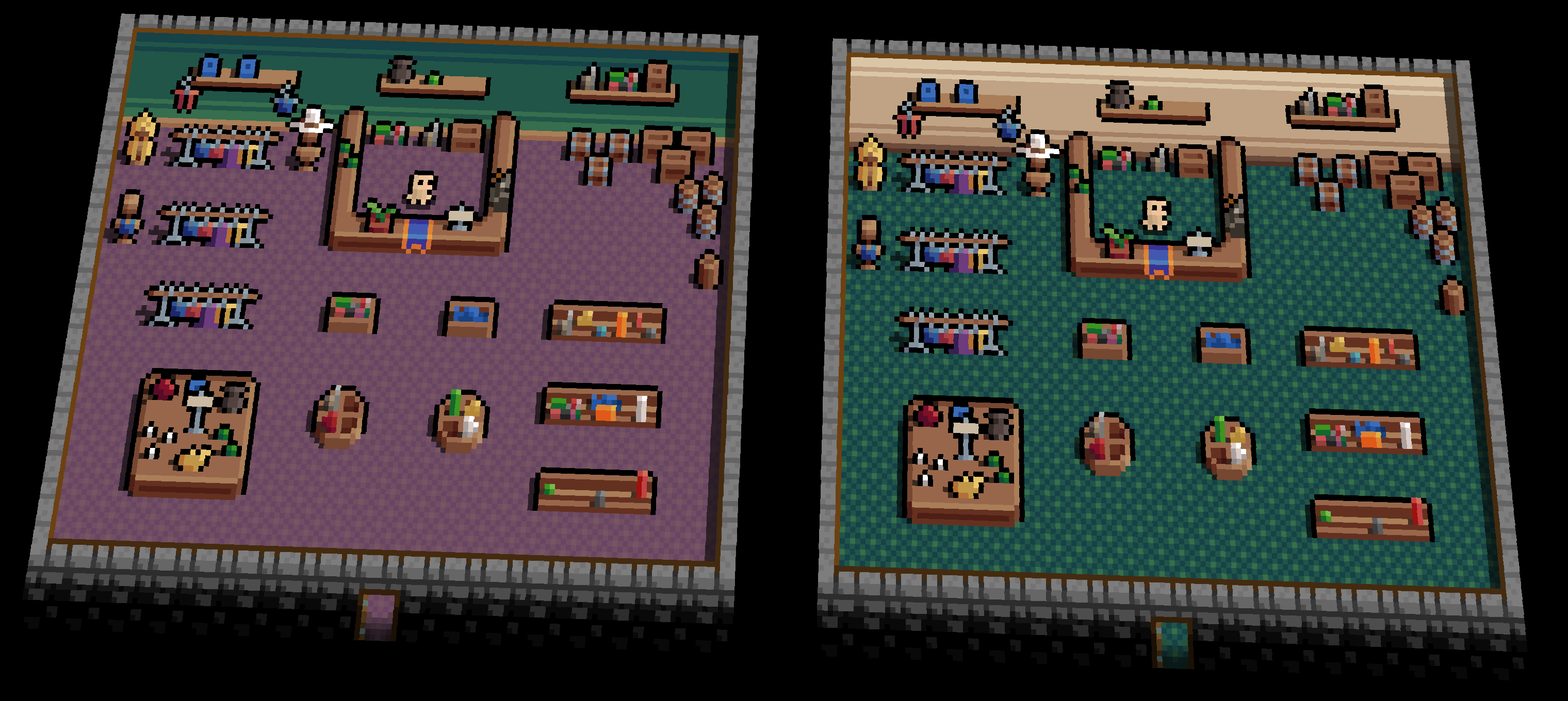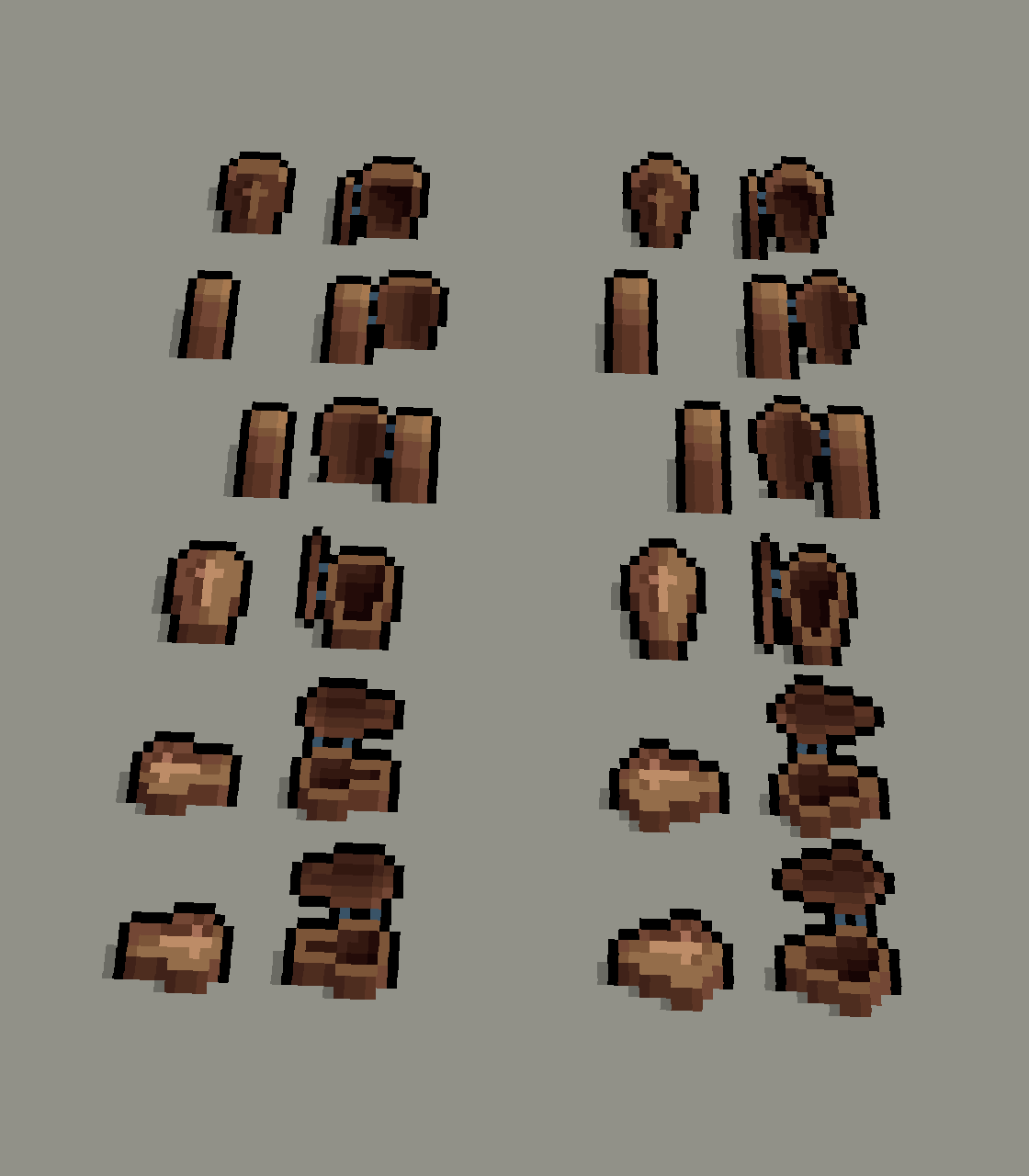 New Icons:
Archetype class icons. For the 12 d'n'd classes
Upgrade/Downgrade for Weapon and Armor Icons.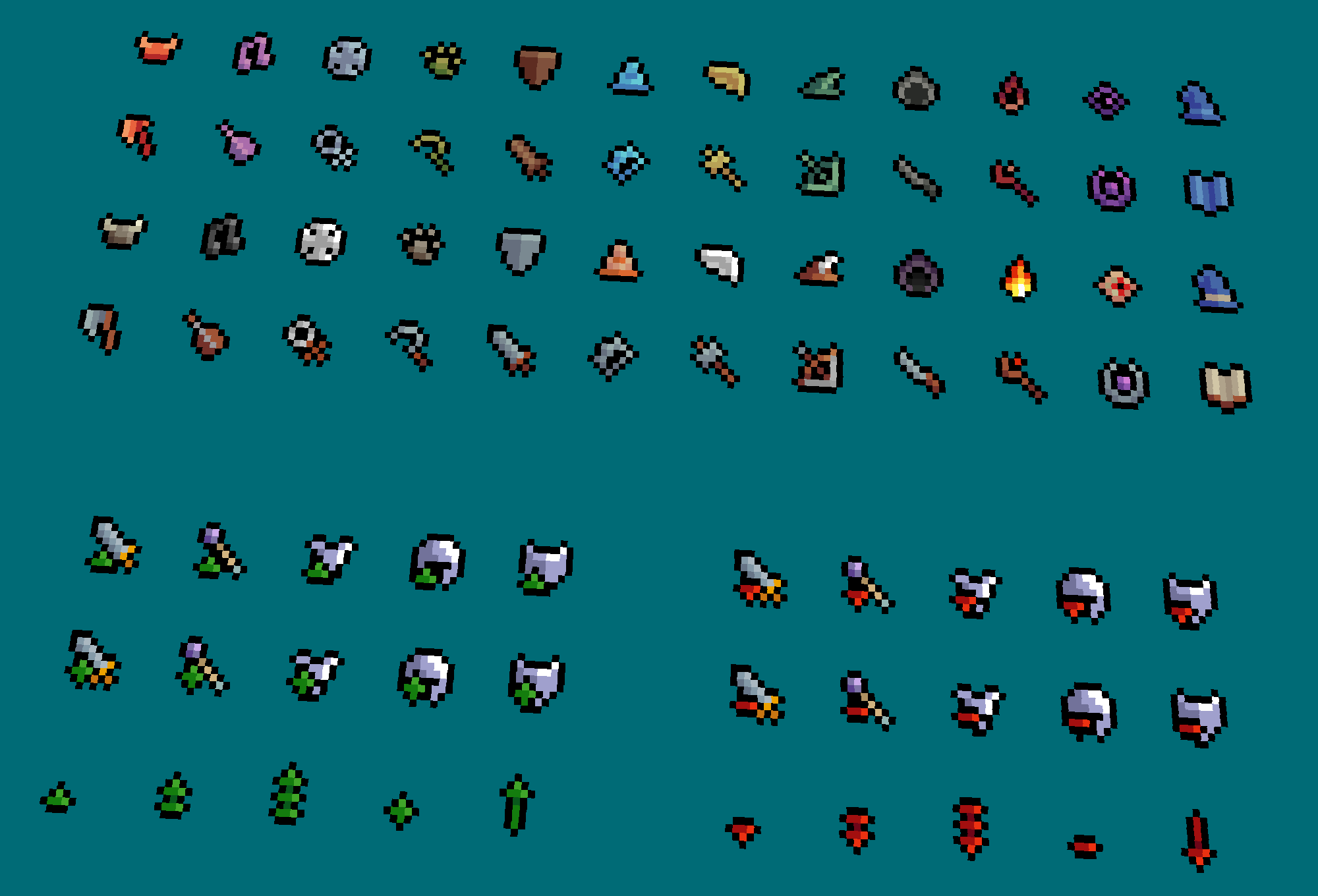 Poll Results
Minifatasy Patreon Community always suggests and votes the upcoming Main Minifantasy asset pack.
'Minifantasy - High Seas' will be the next asset pack in the collection.
Everyone is welcome on board! This month we go sailing into the unknown. Are you ready? Minifantasy - High Seas will include a harbour tileset and a sailship tileset + seafaring props.
The community also suggest and votes the exclusive content for Patreon. Feel free to check the sprite priority lists to see what is in the making. https://docs.google.com/spreadsheets/d/1yAknzhgndmByrLbhjLVUgnI6hGT_5K5wCHRzen6gCaM/edit
It was all from January, the new February content is already cooking; stay tuned for more super low-res goodness :)
Get Minifantasy - Dungeon