Minifantasy - Forgotten Plains
Minifantasy - Forgotten Plains 3.5 Update
---
Hi everyone,

I'm currently immersed in a collection general update. Minifantasy asset collection has been in development for more than 2 years so far. During all this time the style characteristics of Minifantasy have been maturing and settling down. To ensure the whole collection meets the standards I'm reviewing all the packs to update those areas where some disparities between earlier and more recent packs can be founded.
In Minifantasy, nearly everything that stands out from the ground is remarked with a black outline. This has been always true for props and creatures, but in the first half of the collection, elements of the scenery (like cliffs or constructions) didn't include this outline. Now this issue is being addressed to catch up with the most recent releases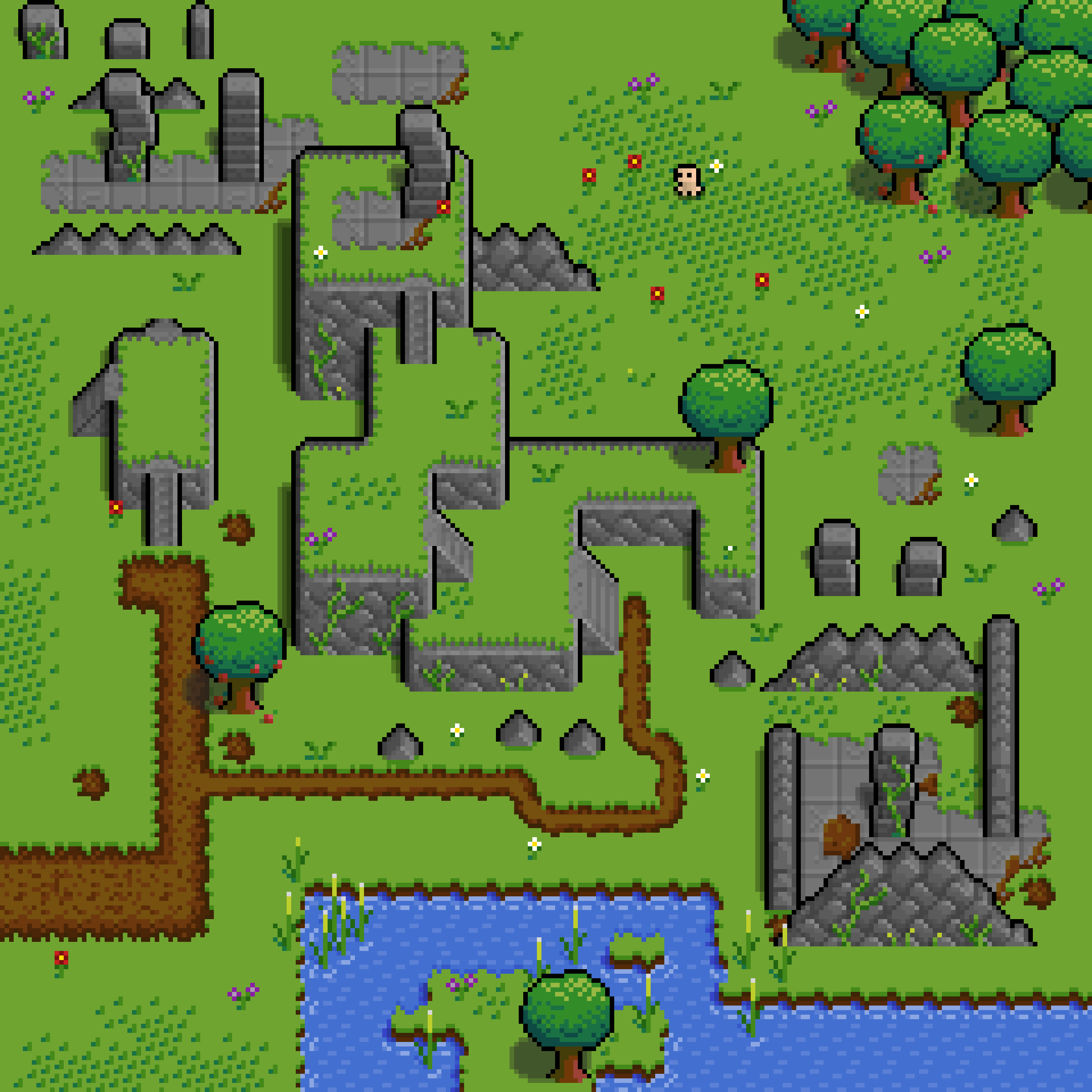 The current update, Minifantasy - Forgotten Plains v.3.5 includes the following changes:
- Connection tiles for the dirt path to wider dirt patches
- Reworked original stone stairs
- Tiles to create wider stone stairs have been added
- Outline added to the stairs
- Outline added to the cliffs
- Outline added to the hills
Expect similar updates for other packs in the following weeks.
Thank everyone for making Minifantasy what it's today!
Files
Minifantasy_ForgottenPlains_v3.5_Commercial_Version.rar
312 kB
Jun 14, 2022
Minifantasy_ForgottenPlains_v3.5_Commercial_Version.zip
322 kB
Jun 14, 2022
Minifantasy_ForgottenPlains_v3.5_Free_Version.rar
312 kB
Jun 14, 2022
Minifantasy_ForgottenPlains_v3.5_Free_Version.zip
321 kB
Jun 14, 2022
Get Minifantasy - Forgotten Plains